What Are the Requirements to Bring Registered Nurses to the U.S. From Mexico?
RNs From Mexico Could Help Fill U.S. Nursing Jobs
Even before there was a pandemic, there was a nursing shortage impacting the United States. The pandemic, however, exposed additional workplace challenges facing nurses and applied more stress to a labor market already underwater.
The U.S. Bureau of Labor Statistics projects 194,500 average annual openings for registered nurses between 2020 and 2030, with employment growth projected at 9%. Nurses are needed in telehealth, home health, long-term care, and outpatient care.
A variety of factors have caused this shortage, including:
A large number of retirements
Increasing demand from the aging population
Poorly functioning health care system
Under supported workforce
One solution to help alleviate overwhelmed licensed nurses is to begin to recruit nurses from other countries, including Mexico.
The Need For Bilingual Nurses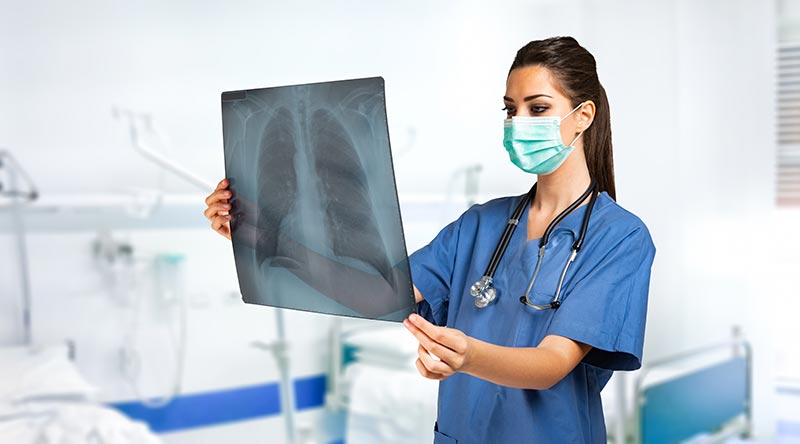 According to the National Association of Hispanic Nurses, Hispanics represent only 3.6% of the RN population in the U.S., while they make up 17% of the total U.S. population. In addition, only 36% of foreign-born Hispanics can speak English fluently. As a result, a lack of bilingual nursing staff who speak both English and Spanish has been a growing concern in healthcare.
Language barriers in healthcare can lead to poor quality of service, unsafe practices, and costly care decisions. For example, compared to English-speaking patients, foreign language patients have a greater risk of infections, falls, ulcers, and surgical delays.
Registered nurses from Mexico who can pass an English proficiency exam are a good option for growing the bilingual nursing workforce in the U.S.
The Process for Bringing Registered Nurses from Mexico to the U.S.
For licensed nurses in Mexico to begin practicing care in the U.S., they must obtain a series of requirements, tests, and certifications. In addition to the licensing requirements, there is also the issue of immigration. Let us walk through the process of transitioning an RN position from Mexico to the U.S.
1. Educational Requirements
Foreign candidates for U.S. nursing jobs must:
Have graduated from an accredited registered nursing program
Be licensed as an RN
Have two years of experience practicing as an RN
2. English Language Proficiency Test
The state nursing board may require some foreign educated nurses to pass the Test of English as a Foreign Language (TOEFL) or other English language proficiency tests.
3. NCLEX-RN Examination
The candidate must then apply for the National Council Licensure Examination (NCLEX) for registered nurses in the state of intended employment. The NCLEX determines if you are ready to begin practicing as a licensed nurse. The exams consist of questions that utilize critical thinking skills versus knowledge-based content.
4. Credentialing
A credentialing organization, such as The Commission on Graduates of Foreign Nursing Schools (CGFNS), will review the candidate's transcript and test results to determine if credentials should be granted.
5. Find an Employer in the U.S.
After the nurse receives their credentials, they can begin helping patients in the state of their licensure. A recruiting firm, like 3 Amigos Recruiting, can help the nurse find placement in a U.S. healthcare job.
NOTE: Some states will also require a foreign-educated nurse to complete a FEN course. This course consists of 120 hours of classroom instruction and 120 hours of clinical practice with a licensed RN.
Applying for a TN Visa
The 3 Amigos Recruiting and Wyngaard Law Firm have teamed up to help registered nurses transition to U.S. employment. Our offices in Guanajuato, Mexico, can connect qualified nurses with U.S. employers seeking help. In addition, Wyngaard Law Firm assists immigrant workers in fulfilling TN visa requirements so professionals can live and work in the U.S.
For nurses from Mexico to qualify for TN work visas, they must:
Be a Mexican citizen
Possess a nursing license in the U.S. state where they intend to work
Obtain a VisaScreen healthcare worker certificate from CGFNS
Have an offer of employment from a U.S. employer for a qualifying nursing position
If granted a TN work visa, it will be active for three years and can extend in three-year increments. There is no limit to the number of times you can extend.
Spouses and children of nurses from Mexico living in the U.S. can obtain a TD Dependent status and also be authorized to live and study in the U.S. However, they will not be able to work in the U.S.
A Nursing License and a Dream
Many nurses moving from Mexico to the U.S. choose to leap to provide more for their families. America is the third highest-paying country for registered nurses, with an average salary of $77,600 per year, compared to $15,190 in Mexico. This steep increase in wages can create many opportunities for nurses that they may not have had if they had remained in Mexico.
Are you a healthcare facility in need of qualified and professional registered nurses? 3 Amigos Recruiting and Wyngaard Law Firm are here to support you in finding the skilled workforce you need. Contact us for more information today.